There's no doubt that Audi is a popular brand here in the Miami, Hollywood, and Miami Beach areas. These sedans come packed with the style, technology, and comfort needed to keep drivers satisfied for years.
As two of the brand's most famous models, the A3 and A4 may appear to have quite a few similarities. However, in this comparison, the Audi North Miami team is going to break down the differences that matter most.
Keep reading through our informative Audi A3 vs. Audi A4 comparison, and feel free to contact us if you have any questions.
| | | |
| --- | --- | --- |
| Audi A3 |   | Audi A4 |
| 175.5 inches |  Length |  186.1 inches |
| 77.2 inches | Width | 79.6 inches |
| 55.7 inches | Height | 56.2 inches |
|  184 to 228 HP | Horsepower  |  188 to 248 HP |
|  2.0L 4-cylinder |  Base Engine | 2.0L 4-cylinder  |
Audi A3 vs Audi A4: Exterior & Interior Dimensions
Depending on the size of your family or the amount of space in your neighborhood (like for city parking), you may be looking for a different car size. So, you'll definitely want to take a closer look at the dimensions of both sedans.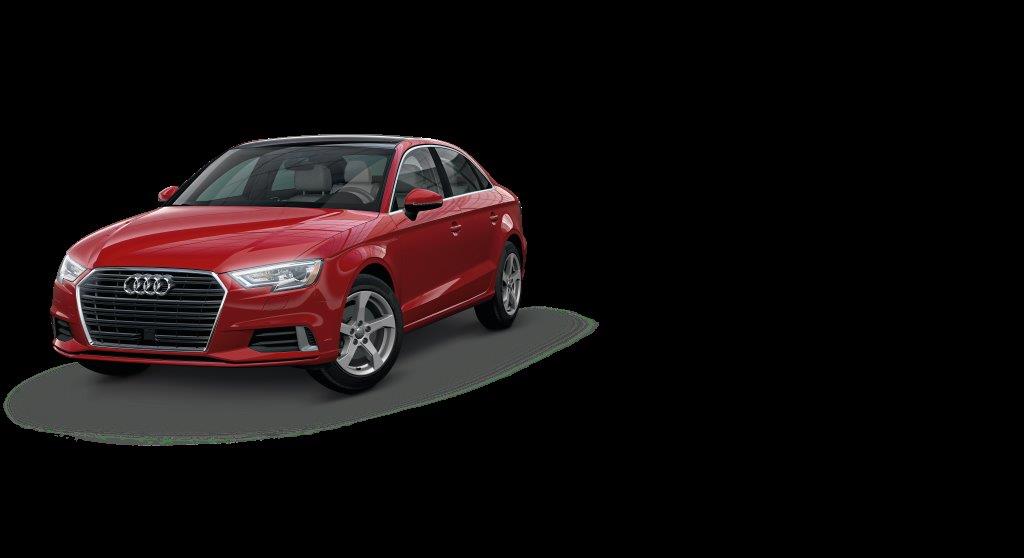 The Audi A3 is the smaller of the two cars, both inside and out. As far as the exterior goes, the A3 is 175.5 inches long with a 103.8-inch wheelbase. Comparatively, the Audi A4 is 186.1 inches long with a 111-inch wheelbase.
Likewise, the interior room tends to vary, too. The A3 is a spacious vehicle, with 41.2 inches of front legroom and 35.1 inches of rear legroom. However, as we already mentioned, the A4 offers a bit more interior room, with 41.3 inches of front legroom and 35.7 inches of rear legroom.
Cargo room varies slightly, as well. In the Audi A3, you get 12.3 cubic feet of trunk space. The Audi A4, meanwhile, offers 13 cubic feet of trunk space. However, they both have 40/20/40 split-folding rear seatbacks, so you can fit larger items while still leaving room for a backseat passenger or two.