---
 While all Miami, Miami Beach, and Hollywood customers are looking for different qualities in their next car, we know your wish lists are going to have a few commonalities.No matter where you live or what your needs may be, you're going to want power, comfort, and efficiency. And our team at Audi North Miami has compiled this list of Audi car reviews to show you how the Audi lineup can give you just that. 
Audi RS6 Avant Coming To America
---
Audi Reviews by Model
2021 Audi Reviews
2020 Audi Reviews
2019 Audi Reviews
2019 Audi A3 Review
2019 Audi S4 Review
General Audi Reviews
Audi Connect
Audi Electric Cars
2019 Audi Reviews
2019 Audi A3 Review
2019 Audi S4 Review
---
Research Is the Key to Finding the Right Car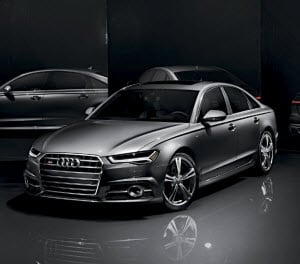 Undoubtedly, a car is one of the biggest purchases you're going to make in your entire life. So, you're going to want to walk out of it with the confidence that you've chosen the most perfect car for your lifestyle and needs.To determine which car is right for you, plenty of research is necessary. That's where our Audi car reviews come in.In these car reviews, we take the time to break down the specs and features that matter most to you. What's the fuel economy in a specific Audi? How much horsepower can it generate? How will it keep you safe? You'll learn all this and more by reading through our car reviews.
---
Take Your Next Car for a Spin
After you've finished reading through our Audi car reviews, you can easily take a look at our online inventory. Here, you'll be able to see which trim levels we currently have in stock. As the biggest Audi dealer in the world, we're sure you'll be able to find just what you're looking for.Once you do, why not set up a test drive? By getting behind the wheel, you can really get a feel for what it'll be like driving a model day in and day out. Contact us online or over the phone to schedule your test drive.
Ready to Find Your Next Audi?
Here at Audi North Miami, we feel pretty confident that your next car is waiting for you here in our inventory. Miami, Miami Beach, and Hollywood drivers can decide for themselves by reading through these car reviews. When you're ready for a closer look, just stop in and see us.
If you are interested in a 2017 Audi, check out our reviews below: 
2018 Audi Reviews