If you've lived in South Florida for long, then you've seen the very best of what the Sunshine State has to offer. From some amazing nightlife to-in our opinion-the most beautiful beaches on the entire east coast, there's no reason why you should be staying inside.
Whether you're looking to soak up some sun at South Beach or play some games on the Hollywood Beach boardwalk, you're going to need a roomy and sleek ride to get there. Likewise, if you're heading out to the Florida Grand Opera, you need something with a touch of class.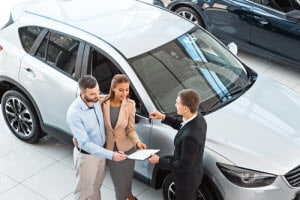 All these qualities can be found in an Audi, no matter which you choose. When you need to find an Audi dealer near Miami, Miami Beach, or Hollywood, Audi North Miami is here to make things easy for you.
Certified Pre-Owned Audi Miami Beach, FL
Certified Pre-Owned Audi North Miami, FL
Certified Pre-Owned Audi Miami, FL


Used Car Dealer Miami Beach, FL
The Largest Audi Dealer near Me
If you've driven past our Audi dealership before, you might've been surprised by the size of it. We're not only the top volume Audi dealer on the East Coast; we're the largest Audi dealer in the world.
Our history here in the Miami, Miami Beach, and Hollywood areas dates all the way back to 1977 when we set out to become Florida's Audi experts. As the #1 Audi dealer in the state, we'd say that we've accomplished this. Still, how exactly did we get here?
We're Top Rated for Customer Satisfaction
Some dealerships might seem like they're only in it for the sale. So, you're probably wondering, Is there an Audi dealer near me that truly cares about my satisfaction? The answer to that question is, unequivocally, yes.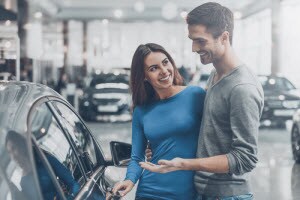 Our Audi dealership has received one of highest Customer Satisfaction Index (CSI) scores in all of South Florida. This is because your needs-whether it be in regard to a specific model or to some special financing concerns-is our top priority. We're not just here to listen. We're here to find a solution.
We Have Just What You're Looking For
Let's get specific. We want you to tell us what you're looking for in your next car, even if it's just an interior accent or exterior color. Whatever it is, we want to make it happen for you. Though, with the size of our inventory, there's a good chance it's already waiting.
From brand-new Audi models to used and certified pre-owned Audis, we have a little bit of everything in our inventory. Not only that, but we have tons of different specials and incentives just to ensure that you get the best deal possible. Check them out on our website today.
Find an Audi Dealer near Me Today
When you drive past our building on NE 142nd Street, it's hard to miss. If you're looking for a new Audi, we assure you that this is the place to do it.
Pay us a visit at Audi North Miami today. We're proud to be the most reliable Audi dealer near Miami, Miami Beach, and Hollywood, and we're eager to help you find your next car!