When you decide to purchase a new vehicle, you have a lot of options to choose from-starting with whether you want to buy or lease it. At Audi North Miami, we've got all the information you need on buying vs. leasing a car, so you can decide which is the better financial choice for your budget.
Whether you're driving your new ride through Miami, Miami Beach, or Hollywood, you'll want to be completely comfortable with your financing choice. Read on to find out the benefits of buying vs. leasing and how to contact our finance department today!

Benefits of Buying a Car
Buying a car is a great choice if you're looking to own and keep the vehicle in a few years. When buying a car, you'll usually take out a loan with a bank or lender and make payments on the vehicle for an average of three to five years.
What draws many drivers to buying is that you won't owe any money on the car once the loan is paid off. You'll receive the title in the mail and the car is yours. You also won't have any mileage restrictions on your vehicle.
Setbacks of Buying a Car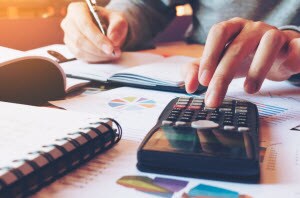 One of the major deterrents of buying a car is that the payments are usually higher, with a higher interest rate. Most of the time, you'll need a down payment, as well-usually 10 to 20 percent of the vehicle cost.
Another setback is the depreciation of the vehicle; if you spend years paying off your car, then try to sell it, its resale value may not be worth the money you put out in the first place.
Benefits of Leasing a Car
Many drivers lean towards leasing a car for several reasons. To start, the payments are usually lower. When you lease a vehicle, you're paying off its residual value-not the entire value of it.
Additionally, lease terms are usually shorter-about one to three years. At the end of the lease term, you have the option to trade in your vehicle for a newer model or buy it out altogether to eventually own it. Many leases also offer a no down payment option, as well.
Setbacks of Leasing a Car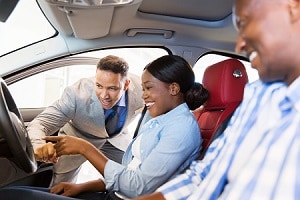 The flipside of leasing your new vehicle is that you'll usually have mileage restrictions, meaning you can only drive about 9,000 to 15,000 miles per year. If you go over this number, you'll most likely face extra fees at the end of the lease term.
Another downside of leasing is that you'll have no equity in the vehicle. Essentially, what that means is you'll have no down payment on your next vehicle, and you may actually owe money if you have to pay for excess mileage or some wear and tear issues.
Buying vs Leasing at Audi North Miami
When looking to purchase your next vehicle, check out the options we have at Audi North Miami. We proudly serve the areas of Miami, Miami Beach, and Hollywood, and will be happy to set you up with our expert finance team and get you into your new Audi today!