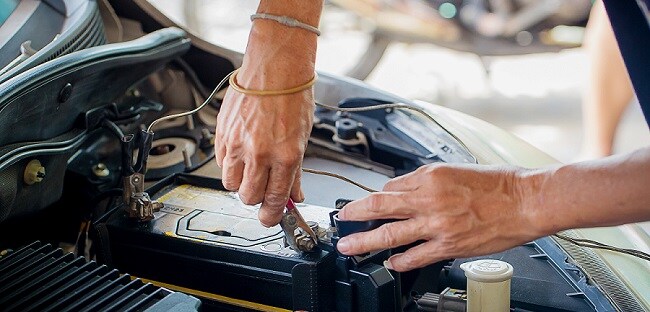 The car battery is the source of all life in your car. Without it, you wouldn't be able to start your engine! Sometimes, dead batteries can be charged back to life, but if it's a car battery replacement you need, our team at Audi North Miami is here to make it happen.
Serving drivers throughout Miami, Hollywood, and Miami Beach, we can ensure that your next Audi battery is an ideal fit for your vehicle! Schedule your battery replacement easily right here on our website or continue reading and clicking into our educational battery replacement guides to learn more. 
Our Educational Battery Replacement Guides:
Car Battery Replacement Overview
Replacing an Audi battery takes a little bit of know-how. You want to avoid spilling battery acid on your car or especially on yourself, and it's important that you have all the cables wired up correctly, so the battery will run safely. When you're finished replacing your battery, it's crucial that you dispose of it properly as well.
There's a lot of careful work involved, which is why letting trained technicians like ours handle everything is a good idea. Not only can we replace your battery, but we can also clean it, diagnose any problems that may not require a replacement, and recycle old batteries safely and properly.
Trained Technicians & Speedy Service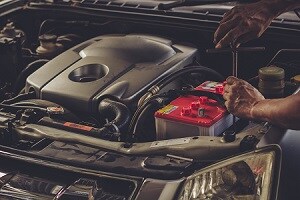 Our expert technicians have plenty of experience at replacing Audi car batteries. This luxury brand is their specialty, but they're perfectly capable of installing new batteries in cars from other manufacturers, too. Whatever make or model you're driving, our technicians are up for the job.
Not only will they get the job done right, but they'll do it quickly, too. We understand that you have a busy schedule and don't want to be put out of commission by something like a dead Audi battery. We'll install your new battery efficiently and effectively, so you can get back on the road with confidence in your car's ability to get you where you need to go.
Schedule Service at Audi North Miami!
Audi North Miami is your go-to resource for car battery replacement and all other battery-related services. If you need some work on your battery, feel free to schedule an appointment at our service center. We'll get you a juiced-up battery that can power your ride through Miami, Hollywood and Miami Beach!