At Audi North Miami, our service team wants to make sure your Audi looks as good as it performs. That's why we have a full-service car wash near you in Miami, Hollywood, and Miami Beach.
Continue reading to learn all about our services, including automotive detailing. Also, don't hesitate to contact us at Audi North Miami with any questions or to schedule service.
Full-Service Car Wash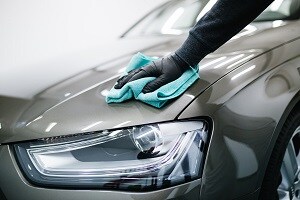 The great thing about our car washes is that we go beyond the basics. In fact, this is the place to go to get North Miami car detailing.
We'll start by hand-washing the exterior of the vehicle, which is to get all the dirt off the car, especially in the wheel wells and door jambs. Plus, we'll only use top-quality cleaners to protect the paint.
All the glasses will get cleaned inside and out, where any spots or smudges will get removed. Also, the tires will be completely cleaned and free of any dirt or debris.
A true car detailing service wouldn't be complete without taking care of the interior. We'll vacuum the seats, carpets, cupholders, and other storage compartments. We'll also wipe down the dashboard and trim to make sure everything is clean.
After your entire Audi is washed and wiped down, we'll hand-dry the car and give it a good wax to make sure it really shines.
With our expertise and supply of quality products, you can rest assured that your vehicle will look brand-new.
Other Automotive Services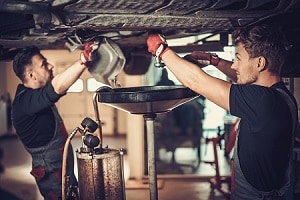 Not only do we offer a full-service car wash, but we also have lots of other services to help keep your Audi in tip-top shape.
If your vehicle needs an oil change, tire rotation, or other automotive work, bring it to our state-of-the-art service center. Here, our highly trained technicians will handle any maintenance or repair work quickly and efficiently. Plus, if anything has to get replaced, we'll do so using genuine parts. This is so your Audi can run just as well as it did when you first bought it.
In addition, we have lots of service and parts specials for your convenience. They could be for anything from an alignment check to a new set of tires. These specials do change from time to time, so be sure to check what we're offering before scheduling an appointment.
Get a Car Wash near You Today
If you're interested in a car wash near you, don't wait. Contact us at Audi North Miami, and we'll make sure your Audi looks great and stands out on the roads of Miami, Hollywood, and Miami Beach.