With only 109,680 residents, Miami Gardens is by no means one of the biggest cities in Florida. However, for football fans, it's definitely one of the most important. See, Miami Gardens is home to none other than the Miami Dolphins.
The Audi North Miami team has made more than a few trips into this city to catch a game at the Hard Rock Stadium. Notoriously, this is also the home of the Orange Bowl-a yearly staple of college football.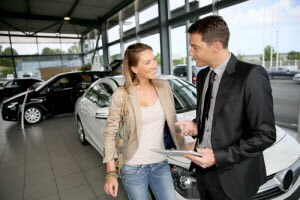 Before or after a game, we often like to check out some of the area's best eateries. Airline's Restaurant & Seafood is perfect for dinner or lunch. Meanwhile, Hammond's Bakery should easily satisfy your post-meal sweet tooth craving.
Are you looking to tailgate on your next gameday? Then, you better choose a stylish, high-tech vehicle for the occasion. Our Audi dealership outside of Miami Gardens can help with that.
Choosing Our Audi Dealer for Miami Gardens FL
If you're considering buying an Audi, then clearly, you've got a taste for luxury. However, even with a cutting-edge vehicle such as this, that sense of luxury will be diminished if the car-buying experience isn't reflective of it.
This is where our Miami Gardens, FL, Audi dealership comes in. Not only are we the #1 Audi dealership in all of Florida, we're also the largest Audi dealer in the world. When it comes to our customer service commitment, it's always go big or go home.
From sales to finance and service, we aim to ensure that every aspect of the process is top-notch.
Check Out Our Audi Inventory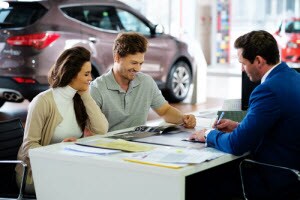 In a dealership of our size, it's only natural that you should expect a massive inventory. Not only does our Audi dealer carry all the best new models for Miami Gardens, FL, we also have a wide variety of used and certified pre-owned cars.
If you're familiar with the Audi lineup, then you know that they have a wide selection to begin with. From their sporty cabriolet convertibles to their spacious sedans, they can match just about every taste.
Want to see what we have in store today? Check out our full inventory online now.
Give Your Audi the Care It Needs
Audis always tend to come with unique and somewhat complicated powertrains. To keep them running in great shape, a skilled technician is a necessity. Fortunately, we have plenty at our Miami Gardens Audi dealership.
Whether you're in need of routine maintenance, a complicated repair, or a parts upgrade, you can count on us. Schedule your appointment online or over the phone today.
Learn More About Our Audi Dealer near Miami Gardens FL
One thing we've noticed over the years is that drivers seem to keep coming back to our Audi dealer near Miami Gardens, FL. This might have something to do with our inventory or prices. Honestly, we think it's even more about our customer service.
If you want the full Audi North Miami treatment, then be sure to pay us a visit. We'll match you with a great new car in no time.