Simply choosing what you want can be one of the toughest parts of the process. However, now that that's over with, you still have one crucial aspect to consider: financing your new Audi.
Financing couldn't be any easier than with Audi Finance Services in North Miami. We're happy to help all Miami, Miami Beach, and Hollywood drivers find the perfect plan for their perfect car.
Our Educational Finance Guides:



Our Team of Finance Professionals
Once you decide on the right model, the anticipation really starts to build. At this point in the car buying process, you're just a couple steps away from driving that new car home, and you ought to be bubbling over with excitement.
Applying for financing and signing paperwork may leave you feeling a little bit impatient. However, rest assured that our team will take care of all the hard work for you.
You can get started by applying for financing online today. All you have to do is enter some basic personal information, and you'll be on your way.
Afterwards, our team of Audi finance professionals will work to secure a car loan that best fits your particular budget and credit history. Keep in mind that while credit histories may alter our approach, they won't present much of a hurdle. We'll find a solution for you no matter what.
Have You Considered Leasing?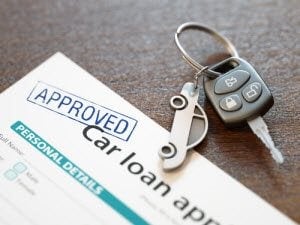 Of course, buying a car outright isn't the best option for everybody. Some drivers would prefer to switch out their car every few years so that they can continue to drive the newest, most-cutting edge models on the market. In that case, leasing is probably a better fit for you.
If you're not as familiar with how the leasing process works, don't worry. It's very simple, especially with our team on your side. They'll be sure to walk you through things, drawing up the right contract for you.
Check out our current Audi Lease deals to get started.
A More Progressive Audi Financing Process

These days, the majority of us tend to take care of our finances online. From paying bills to doing our taxes and more, there seems to be an app or program for it all.
At our Audi Finance Services, we're all about keeping up with the times. We understand how easy and comfortable it can be to simply take care of these things online, which is why we offer an Audi Financial Service portal where you can manage your vehicle payments online.
Your New Car Is Just a Few Steps Away!
If you've already picked out your next Audi, then a new car is much closer than you think. The next step is financing, and we're glad to help all Miami, Miami Beach, and Hollywood drivers navigate their way through it as quickly as possible.
Access all our Audi Finance Services online, and you'll find plenty of helpful financing tools. However, you can stop in and see us anytime during our regular hours, too. Come visit us soon!