Audi North Miami offers pre-owned car loans, new Audi finance, and Audi lease options in the North Miami area. For all of your car-buying requirements, our team is ready to help! We will work hard to help you drive off to Norland in a new Audi or a pre-owned vehicle that suits your budget and your lifestyle. Call or apply online for more details.
Our Educational Finance Guides:



Our Team of Finance Professionals
Audi North Miami makes it easy to apply and get approved for Audi finance in North Miami. Browse our inventory online to select the vehicle you've been eyeing - whether that's a new Audi or a pre-owned car, truck, or SUV, we have the selection to match. Get started on Audi finance with our secure online application or visit us in person near Hialeah today.
Audi North Miami, we offer competitive Audi finance rates and terms on our great selection of new and pre-owned cars, trucks, and SUVs. Plus, we provide rotating new Audi specials to help you lock in an even smarter price on your next vehicle.
Our finance experts are here to guide you through the financing process and help you get into your new vehicle. Contact Audi North Miami today or if you're ready to start the process now, you can fill out our secure finance application online.
Have You Considered Leasing?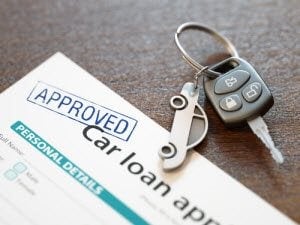 If you pursue Audi finance in North Miami, then you likely have the goal to own your vehicle in the future once it's paid off. However, some Miami Lakes drivers want less commitment when they bring home a new vehicle, and that's where a Audi lease can be a great option.
When you lease a Audi, you get to enjoy all of the new-vehicle features and performance for the length of your lease term - typically 2 to 3 years - then you simply turn in the lease at our dealership when the contract ends. At that point, you can start another Audi lease in a newer model or explore flexible options like buying out the lease or extending it.
Get Started with Us Today
Do you know whether you want to pursue a Audi lease or finance plan? Or, could you use some additional help making a smart choice? No matter where you are in your car-buying journey, Audi North Miami is ready to step in and help you get to the finish line. We make it our number one priority to send you off in the right vehicle for the right price.