A high-performance brand like Audi is bound to have a few tricks up its sleeve when it comes to creating cars that Miami, Miami Beach, and Hollywood, FL, drivers can't get enough of. One of the secrets to the success of Audi is the quattro® technology.
As an Audi shopper, you've likely seen this feature highlighted alongside engine specs. If you've ever been curious as to what this feature actually is and how it elevates your drives, then you'll want to keep reading. Below, the Audi North Miami team explores quattro® and all its perks.
quattro®: Continually Pushing the Envelope
For years, quattro® has pushed the envelope of the auto industry, continually making waves in terms of reliability and in various weather circumstances. Thirty-five years ago, quattro® became the first permanent all-wheel drive system for vehicles. Now, it's still as strong and consistent as ever.
This advanced system was imagined and tested in an unlikely place: the Swiss Alps. Quattro® shone in the icy, snow-covered terrain, gripping the road effortlessly and remaining stable where other vehicles would spin out.
Audi engineers were inspired by the way military vehicles easily gripped icy roads and wanted to incorporate that same ability into their sports cars. Decades later, Audi vehicles are still equipped with this impressive system as the brand continues to provide motorists with superior driving performance.
What Is Audi quattro®?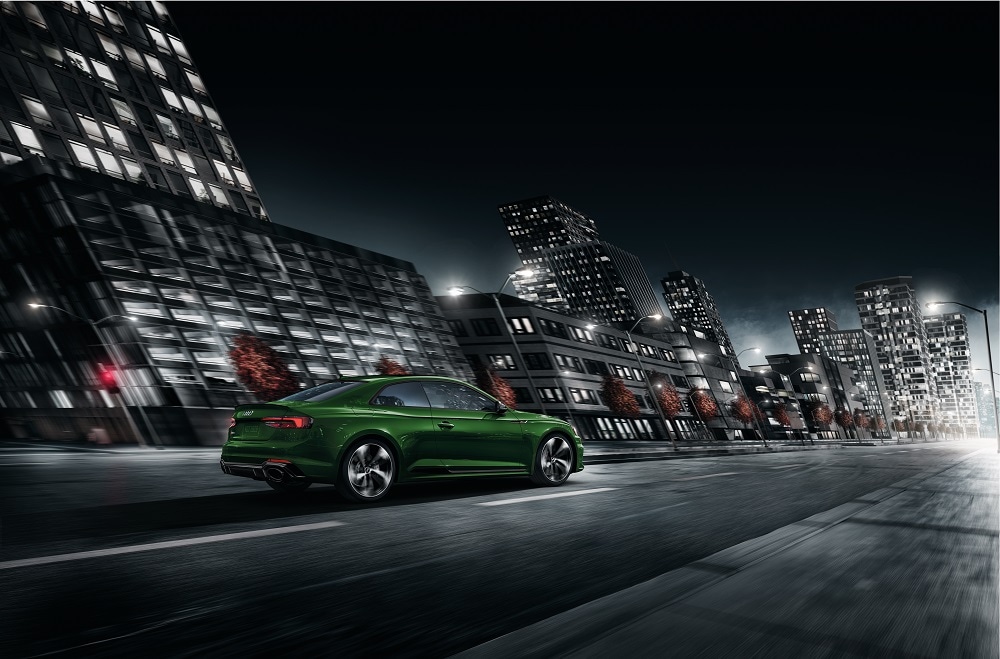 Audi quattro® is a statement in reliability and security. It's a statement about innovation. It's an all-wheel drive system that prioritizes performance. Quattro® repeatedly sets the pace for what all-wheel drive vehicles should be doing and providing their drivers.
All-wheel drive maximizes the perks of front-wheel drive and rear-wheel drive while minimizing their shortcomings, allowing you to experience superior performance. Quattro® ensures you'll have peak traction at all times, including in inclement weather and around corners.
With your car secure and stable on the road, you'll experience stellar handling and truly feel like you're in control of your ride.
Essentially, quattro® all-wheel drive enables you to go anywhere and be confident that your Audi can handle whatever awaits.
On top of this, quattro® is designed with the consumer in mind, providing a sleek exterior; a spacious, comfortable interior; and some incredible cutting-edge features for the driver. So, you're getting a vehicle that not only matches your driving style, but also helps express your personality.
Customized for Each Vehicle
The other important aspect of quattro® is the fact that the all-wheel drive feature is customized for each vehicle. Unlike other all-wheel drive systems, Audi ensures these systems are personalized to each vehicle, tailoring the system to each vehicle's needs and purpose.
Doing this enhances the performance of your Audi vehicle and also provides better traction benefits. Audi knows you need your vehicle to perform certain duties. You might need your SUV to navigate an ever-changing gravel road while your sedan needs to handle tight city corners and slick highways.
Here are some of the features you can expect from your Audi quattro® system:
Variable torque split

Torque vectoring

Sport differential (on specific models)
These features are the backbone of quattro® and work to make sure each wheel gets the exact amount of torque it needs in different driving conditions.
For example, variable torque split sends varying amounts of power to the front and back wheels, while torque vectoring transfers torque between the inside and outside of each wheel to create precise cornering even at high speeds.
The sport differential takes torque vectoring up a notch by sending power to the rear wheels, allowing you to effortlessly glide around turns while maintaining a faster speed.
These variants were created to better match the demands of different body styles and vehicle types, enabling you to accomplish different performance goals. No matter which quattro®-equipped Audi model you pick, you can be sure it's tuned for maximum performance, stability, and control.
quattro® With Ultra® Technology
Because Audi continues to improve upon its state-of-the-art technology, the brand introduced quattro® with ultra® technology. This system is based on the understanding that all-wheel drive doesn't need to be activated at all times, especially when on long stretches of highway and during warmer seasons.
To address this, Audi created ultra® technology. This system monitors driving conditions and automatically switches between front-wheel drive and all-wheel drive. Front-wheel drive is prioritized to improve fuel efficiency, but all-wheel drive is engaged when the system senses tire slip.  
This is a predictive system that will switch drives before it needs to in order to maintain high performance.
Models That Offer quattro®
Because quattro® is the heart and soul of Audi performance, you can find this system available in every Audi model, if not included as standard. As mentioned before, though, different models and body styles are equipped with different variants of the all-wheel drive system.
These variants include:
Hydraulic multi-plate clutch

Crown gear differential

Self-locking center differential

Viscous coupling
You'll find compact models like the TT and the A3 equipped with the hydraulic multi-plate clutch, while the self-locking center differential is better suited for full-size SUV models like the Q7.
If you're looking for the sportiest driving feel, you'll likely be looking for a model that offers a sport differential. You can find this sport-oriented feature on models like the:
On the other hand, if you want the efficiency that comes with quattro® all-wheel drive with ultra® technology, you'll need a model like the A4 allroad® quattro® or A6 allroad® quattro® to balance performance and efficiency.
Interested In Finding Out More About quattro®?
If you're interested in quattro® and its features, we'd be more than happy to discuss it with you in further detail! Our team at Audi North Miami wants to make sure Miami, Miami Beach, and Hollywood, Florida, motorists have the most information possible. That's why we're always ready to answer any questions you have.
Stop by our dealership or contact us, and we'll help you with anything you need!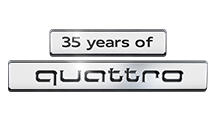 Contact Our Team
* Indicates a required field