After finding the car that's right for you, we know you want to keep your car happy and healthy for years to come. That's why our team at Audi North Miami are here to help you when things go right, and we're here to help when you might need some extra help.
We're proud to provide the drivers of Miami, Florida, and beyond with all the auto repair needs you'll ever require. Curious to see how we can help? Keep reading and contact us with any questions!
Auto Repair near Miami FL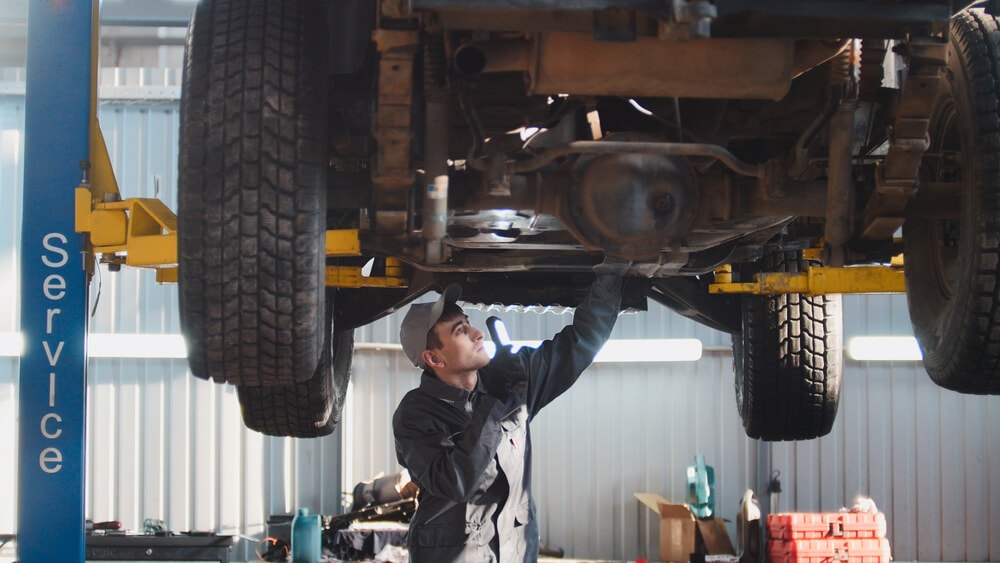 Whether you're looking for a quick tune-up or are in need of a larger project like a transmission repair, our state-of-the-art auto repair center near Miami, FL, is just a quick drive away. Here, you'll have a team of technicians who use their knowledge of Audi vehicles and our cutting-edge technologies to provide fast and efficient service.
Our dealership also provides flexible service hours to ensure keeping your vehicle in tip-top shape never interferes with your lifestyle. In addition to regular business hours, our auto repair center also offers early-bird, late-night, and Saturday appointments. This way you'll have your car serviced completely on your terms.
Save on your next auto repair with our Audi Service Specials.
Signs You Need an Auto Repair
There comes a time in every driver's life when your car will need a date with a mechanic. You might be wondering how you'll know if your car needs a repair. Luckily for you, chances are your car will let you know at the first sign of trouble.
Let's take a look at three of the most common signs you need an auto repair.
Dashboard Lights
If you haven't spent time familiarizing yourself with your dashboard and its lights, now's the time to do so! When it comes to alerting you of potential issues, these lights are invaluable. The most common light to alert you of an error is the Check Engine light, an orange light shaped like an engine.
Other types of warning lights you'll see include:
Brake wear
Brake system
Cooling system
Read through your owner's manual or one of our helpful dashboard light guides to learn more.
Strange Noises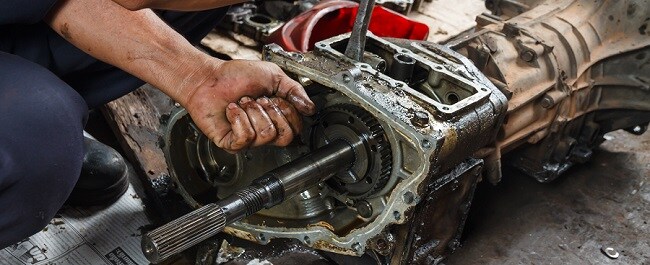 Clunking, banging, and squeaking are all sounds you may experience while driving around Miami, FL. While this may seem normal, it's quite the opposite. If you notice a strange sound when you're driving around, you'll want to get that checked out right away.
Some of the areas these sounds could be coming from include your wheels, engine, or transmission. Since there are so many different sources for this sound, only a trained mechanic can declare a diagnosis.
Leaking
If you notice a puddle, or even a few drops, under your car, chances are there's a leak coming from one of your vehicle's parts. These are some of the spots you may see and what it could mean.
Bright Green

Dark red/brown

Transmission oil
Engine oil
Brake fluid
Toward front of car

Colorless/Water drops

Air conditioner
Noticed only warm weather
Near front passenger side
If you notice any leaks coming from the underside of your car, have a mechanic check it out right away.
Schedule Your Auto Repair Today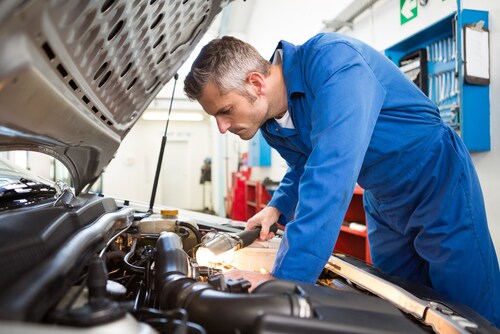 Whether you're in need of a quick fix like a wiper blade replacement or a job where our team's hands get dirty, we here at Audi North Miami are here to help every step of the way. To make keeping your car in near-perfect order as easy as possible, you can go online to schedule your service appointment at a time that's most convenient for you.
With the help of our technicians, you'll be cruising around Miami, FL, in the blink of an eye. Schedule your auto repair today!