If you get into a collision in or near Miami Gardens, Florida, Audi North Miami will work to get your vehicle back in tip-top shape before you know it.
We'll take care of repairs both large and small, from brakes and batteries to transmissions and engines. Keep reading to learn about the services we provide, then contact us to schedule an Audi repair near Miami Gardens, FL.
Audi Repair Services
Our goal is to keep you safe on the road at all times. That's why we'll complete any repairs the moment something goes amiss.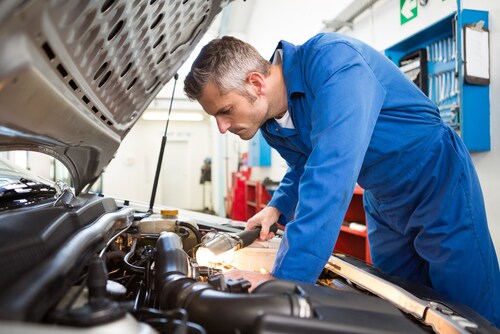 Every component will get looked over with care by our certified technicians. If something needs to be replaced, we'll use genuine original equipment manufacturer (OEM) parts for the job. 
Keep reading to learn about just some of the many auto repair services available at our state-of-the-art service center…
Audi Brake Service Miami Gardens FL
Our service team can make sure your brakes are always in top form. They're the most important safety feature your Audi has, so they need to be operating at their best at all times.
If your car begins pulling to one side, the brake pedal becomes soft, or a warning light appears on the dash, be sure to schedule brake repair near Miami Gardens as soon as possible.
We can bleed the brakes, change the brake pads/brake rotors, and more. Plus, if you have any questions on what a brake caliper or other part is, we'll cover that in detail. By knowing how the different parts of a braking system work, you can notice if something is off and bring your Audi to us as soon as possible.
Save on your next auto repair appointment with our Audi Service Specials…
Audi Battery Life Miami Gardens FL
Another service we provide is all about preserving the life of your battery. Batteries typically last around four years, with driving habits and weather conditions playing a factor into the lifespan.
If your battery is starting to fail (like the lights or radio aren't working as they should), bring your Audi to us as soon as you can. If it can still hold a charge, we'll perform a simple battery repair near Miami Gardens, Florida. Otherwise, we'll provide your vehicle with a brand-new battery to help keep it on the road for many years and miles.
How to Schedule an Audi Repair
From minor part fixes to more extensive collision repairs, our highly trained techs can handle it all.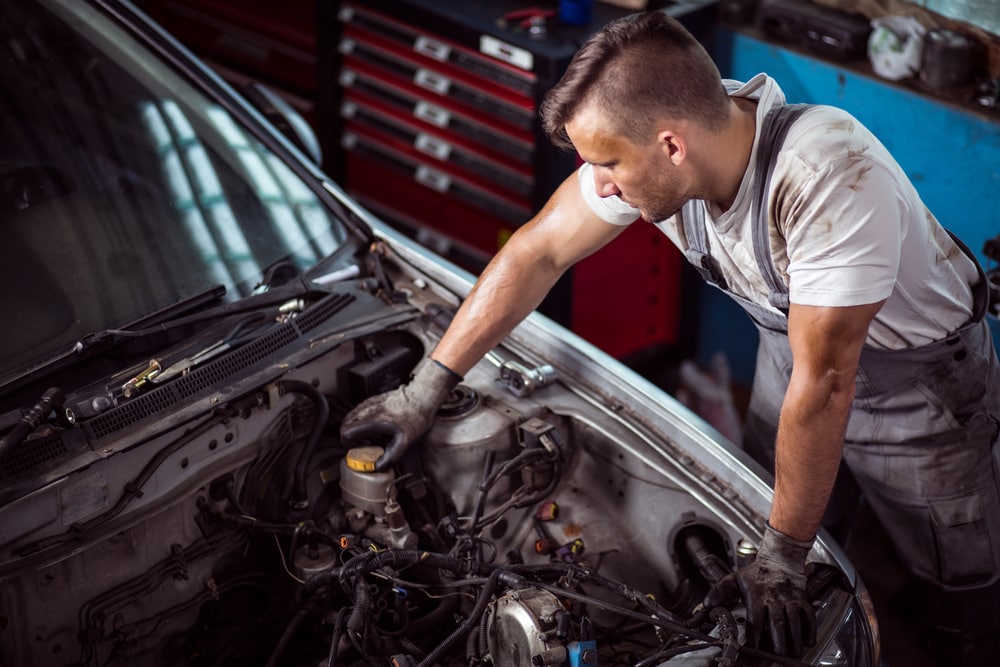 Whether your vehicle has been involved in a collision or is merely aging gracefully, it's important to get it looked over regularly. You can do so in our service facility, where we'll inspect your Audi carefully, inside and out.
Those OEM parts we mentioned earlier? They're the same type used to build your vehicle. Not only will they fit inside your model like a glove, they'll help maintain the car's reliability for as long as possible.
Schedule Auto Repair near Miami Gardens Florida Today
If you need an auto repair near Miami Gardens, Florida, the team at Audi North Miami is here to be of assistance.
Don't wait. Contact us to schedule service today!