There's nothing like cruising the streets of Opa Locka, FL, in an Audi. Whether you're cutting across SR 916 or you're heading to work up the Douglas/Le Jeune Connector, you can ease back and take in the sights from your stylish car. However, should an issue occur that prevents your vehicle from performing at its best or you've noticed a flashing dashboard symbol, you'll want to seek out auto repair near Opa Locka, FL, to make sure your vehicle is taken care of.
If you're in need of Audi repair in Opa Locka, FL, you can look to us at Audi North Miami for help!
Our Audi Repair & Service Center
Whether you're coming in from Opa Locka for Audi brake service or a simple oil change, the team in our facility is here for you. Each of our service bays is equipped with the latest in automotive tools and technology that work to make sure your vehicle gets the care and attention it needs to get back out on the road.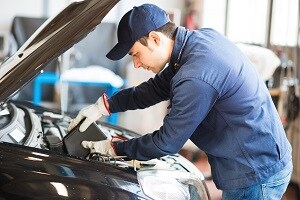 Our team of technicians is specially trained and Audi certified. They'll be able to inspect your vehicle and determine the issue at hand. They'll then be able to provide the service and Audi repair your vehicle needs to perform at its best.
Audi Brake Service Opa Locka FL
Your brakes are one of the most important components of your Audi. In fact, they're your first safety feature, and in order to get the most out of your driving, you'll need to make sure they're fully functional.
When you schedule Audi brake service near Opa Locka, FL, at our dealership, your vehicle is in great hands. Whether your vehicle needs a caliper adjustment, a brake pad replacement, or rust removed from the rotors, our team is here and fully capable of getting the job done. When they're finished, you'll have full braking power again and you'll have peace of mind when taking on the road!
Save on your next auto repair with our Audi service specials.
Audi Battery Life Opa Locka FL
The battery in your car is just as important as the engine. Without it, your vehicle won't start or move. So, if you notice signs something is wrong or your battery is out of power, our team is here to help! They'll inspect the battery for any signs of damage while checking the voltage to make sure it has enough to start and keep your vehicle running.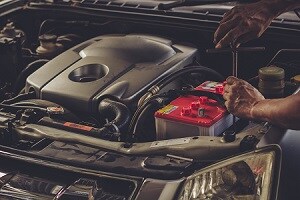 If the battery is on its way out, our team can even highlight some battery deals for your vehicle's battery replacement. That way, you can take on the roads confidently, knowing you've got the power to get to your destination!
Schedule Audi Repair near Opa Locka FL Today
Whether your vehicle needs routine service like an oil change or tire rotation or needs some significant maintenance and repairs, you're in great hands at our Audi service center. When it's time, you can schedule your service with us at Audi North Miami so your vehicle will perform at its best around Opa Locka FL for the years and miles ahead!