If you're looking for a luxury compact vehicle near Miami, Hollywood, or Miami Beach, why not get one with lots of space and style?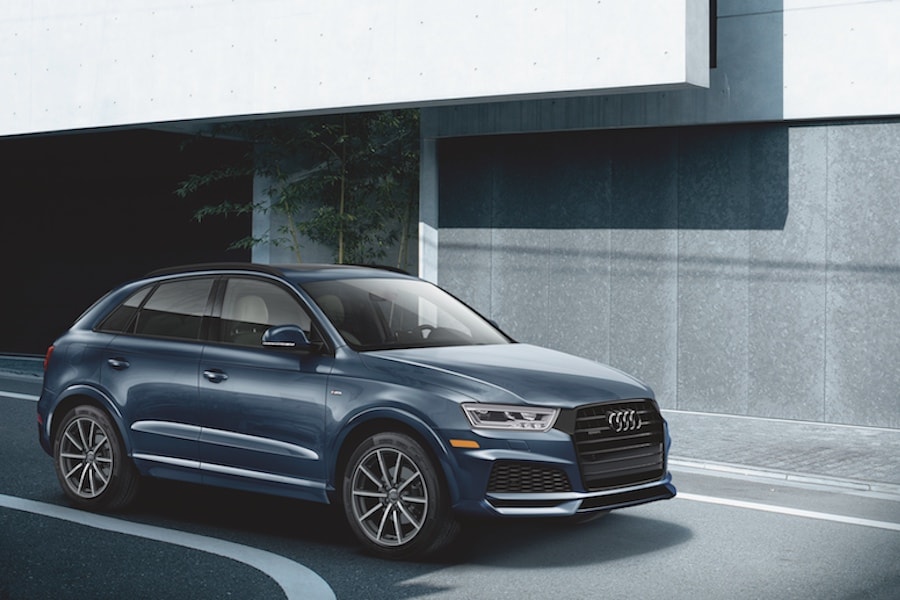 Luckily, you'll find those characteristics in the vehicle lineup found at Audi North Miami. We'll tell you what the best compact luxury SUV models at our dealership are and how they compare to other manufacturers.
After reading through this informative guide, contact us to see any of our Audi models in person.
Audi Luxury Compact SUV Lineup
If you're interested in an Audi compact SUV with lots of space, style, and comfort, then you might like the following options:
They each have comfortable ride qualities, upscale cabins, and many available features. However, you may be wondering how these models stack up to similar ones from competing car brands. Keep reading to find out!
Audi Q3 vs Mercedes-Benz GLA
The Audi Q3 and Mercedes-Benz GLA each have their own impressive qualities, including upscale cabins and plenty of cargo space.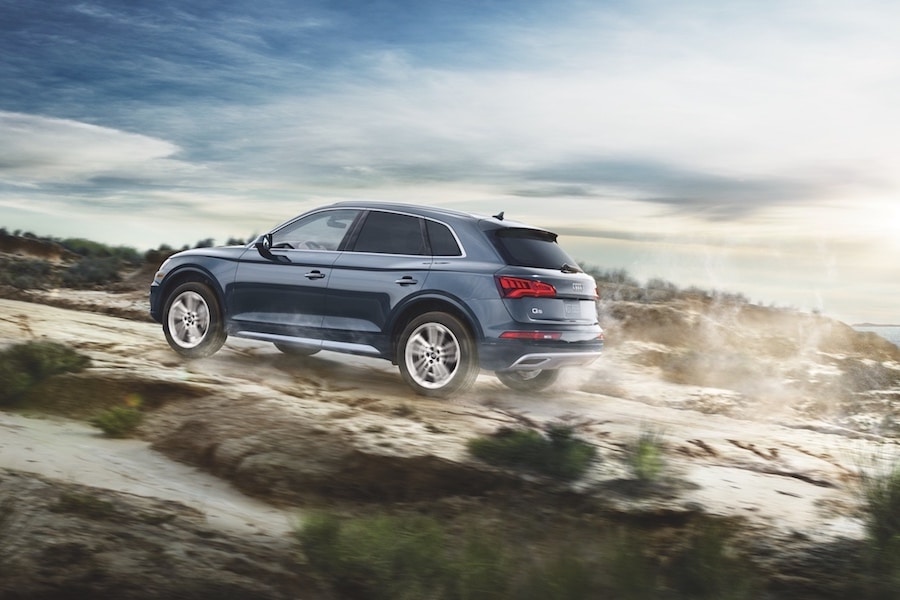 However, the Audi compact SUV prioritizes comfort, while the Mercedes-Benz focuses more on athleticism. So, if you're in an SUV for long periods of time, then you may want to consider getting the Q3.
The Audi SUV also offers more cargo room, which is essential for shopping, traveling, or other everyday needs. You get up to 50.3 cubic feet of space when the rear seats are folded down-perfect for packing in items of all shapes and sizes.
The Mercedes-Benz GLA, on the other hand, only offers 43.6 cubic feet of cargo room when its rear seats are down. Plus, the SUV features a high cargo floor, which makes loading items a bit more challenging.
Audi Q5 vs BMW X3
Then, there's the Q5, which easily compares to the BMW X3. They both offer powerful engines, spacious interiors, and several great features.

The Audi Q5 comes standard with a 2.0L TFSI® 4-cylinder engine that delivers 252 horsepower and 273 lb-ft of torque. It offers a comfortable ride with very little body lean, and it feels nice and secure around corners.
The BMW X3 also has a smooth and comfortable ride. Unfortunately, its standard engine isn't as powerful. The 2.0L TwinPower Turbo 4-cylinder produces just 248 horsepower and 258 lb-ft of torque.
There's plenty of room for five people in either SUV, with comfortable and supportive seats. However, the Q5 is a bit more spacious, having 41 inches of front legroom and 37.8 inches of rear legroom. In comparison, the X3 has just 40.3 inches of front legroom and 36.4 inches of rear legroom.
Test Drive an Audi Compact Luxury SUV Today!
Although BMW and Mercedes-Benz offer impressive SUVs, it's the Audi lineup that comes out on top. While reading about these models is great, you'll need to see them in person to get the full experience.
If you live near Miami, Hollywood, or Miami Beach, then stop by Audi North Miami. Test drive one of our compact vehicles and see which one will become your next new ride.