The tires are some of the most important parts of a vehicle, as they're what get you to move around Miami, Hollywood, and Miami Beach.

That's why they should be in top-quality condition at all times. This includes getting them balanced when needed.
Below, we'll cover tire balancing 101: how to balance tires, why this needs to be done, and how often it should be completed. Then, don't hesitate to contact our team at Audi North Miami the moment you need tire service for your Audi.
Schedule Tire Repair
How Tires Get Balanced
If a tire needs to be balanced, a service technician will perform one of three main types: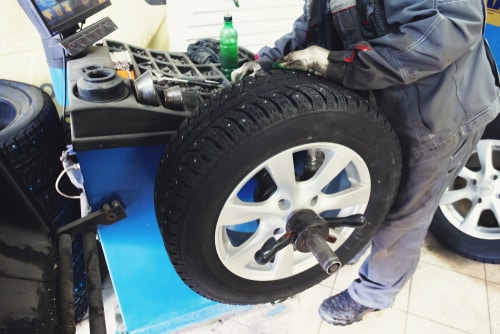 Static balancing is when weights are added across only the line (or plane) of the tire. Each weight is placed on a vertical supporter with a spindle tool. Then, the heavier side will lean lower to the ground and show the mechanic where across from it a weight should be placed.
Dynamic balancing is when weights are spread across the tire, both side-to-side and up and down. Your wheel-tire assembly is placed on a machine and spun at certain speeds. Then, while the machine spins, sensors measure any weight imperfections. The locations of stiffer spots are shown, along with how much weight needs to be applied to fix the situation.
Finally, there's road force balancing, which consists of technology that simulates varying road conditions. You have a machine with a large roller that presses on the tire and applies the estimated weight of your automobile. This can detect if tires are out of balance, even in more "complicated" cases. If any irregularities are detected, it'll specify which spots need to be worked on.
Save on your tire service with our Audi Tire Specials…
Why Balance Your Tires?
There are many reasons why tires need to be balanced. As tires wear over time, their balance changes greatly. That's why this type of maintenance will need to be completed regularly.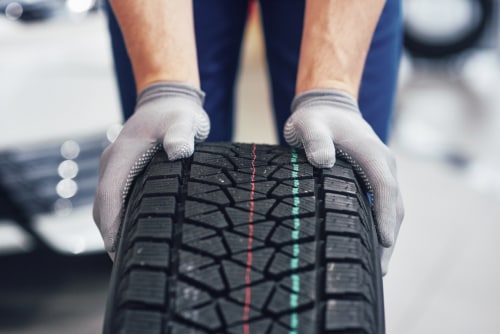 In fact, balancing your tires gives you a smoother ride and minimizes possible vibrations in the steering wheel or seat. Plus, it can help reduce tire wear, which will ultimately extend the life of your tires.
How Often Should You Balance Your Tires?
While there's no clear answer on when tires should be balanced, it's recommended to have this service completed every 5,000 to 6,000 miles. However, if you experience any of the following warning signs, then this may need to be done sooner rather than later:
Vibrations felt at highway speeds (whether in the seat, floorboard, or steering wheel)
Scalloped or cupped wear patterns on the tires
A flat tire gets replaced
Uneven wear on the tires
If it comes time to get the tires balanced, bring the vehicle to our state-of-the-art service center.
Here, you'll find a team of highly trained and certified technicians. They have years of experience performing this type of service, plus have access to the appropriate equipment. As a result, your tires can be properly balanced, and you'll be back on the road again before you know it.
Schedule an Audi Tire Balance Today
At Audi North Miami, we want to make sure the tires on your vehicle are always at their appropriate balance.
So, if you need this form of maintenance completed near Miami, Hollywood, or Miami Beach, don't wait. Schedule service at our Audi dealership today!