View Our Crossover Inventory
When researching for a new vehicle, you may have come across the term crossover SUV. It's similar to a regular SUV, but stands out on its own for various reasons.
In this guide, we'll explain to drivers like you in Miami, Hollywood, and Miami Beach what a crossover SUV actually is. We'll also tell you how you can test drive one at Audi North Miami today.
Read through the information below, and contact us if you have any questions.
The Definition of a Crossover SUV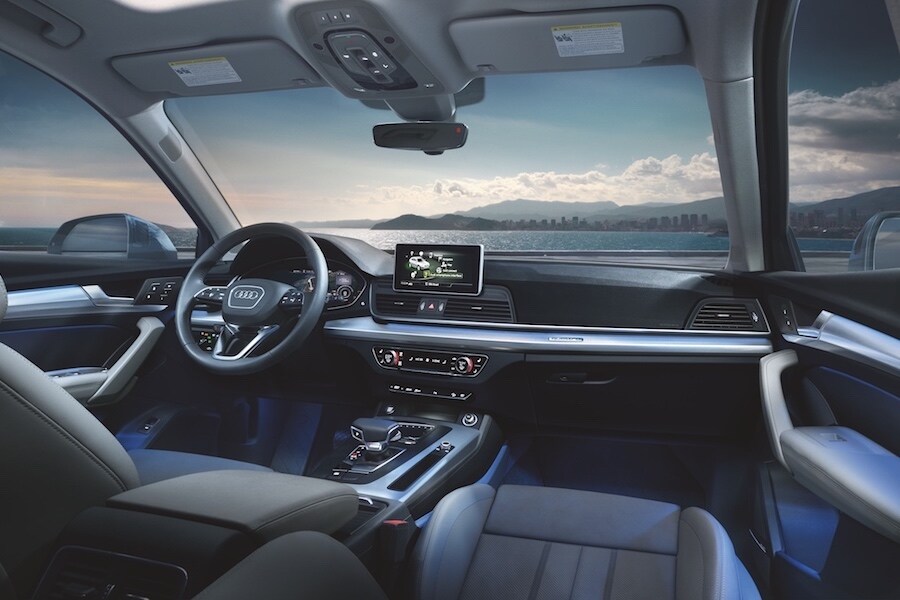 A crossover SUV (sport utility vehicle) is a tall 4-door hatchback-like vehicle that may offer all-wheel drive and extra ground clearance, which makes it resemble a standard SUV. It also stands taller than most cars, which drivers like for the better view of traffic ahead.
Its design is unique because it's built on a unibody car platform. This means that it combines features of an SUV with those of a passenger vehicle like a station wagon or hatchback.
Plus, it comes in various sizes, like:
Compact crossover
Midsize crossover
Full-size crossover
Crossover SUV vs Traditional SUV
Crossover SUVs and traditional SUVs share many similarities. However, there are plenty of differences between them.
For instance, a crossover is built on a car chassis platform. Therefore, it's meant to do light off-roading, if any at all. An SUV, on the other hand, is mainly built on a truck chassis and can travel off-road with suitable drivetrain and suspension options.
Crossovers usually come in front-wheel drive or full-time all-wheel drive. SUVs, on the other hand, usually come in rear-wheel drive or part-time four-wheel drive.
Furthermore, while crossovers offer most of the utility of SUVs, it has a car-like ride. This means they can be a bit easier to drive, maneuver through smaller spaces, and stop more quickly. Plus, they generally offer better gas mileage than traditional SUVs.
Example of an Audi Crossover SUV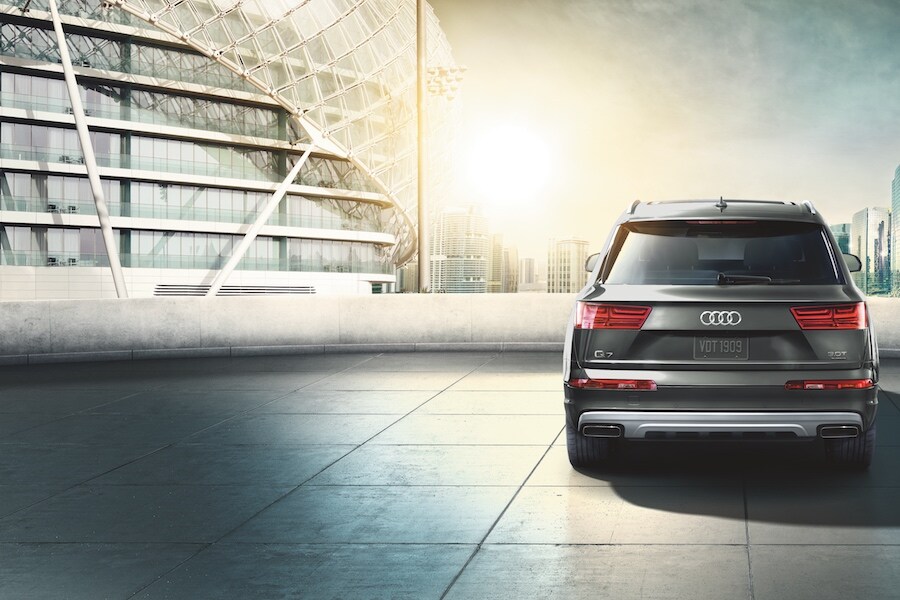 Audi offers several different wagons, SUVs, and crossovers, like the A4 Allroad, Q5, and Q7. However, the only true crossover in the lineup is the Q3.
The Audi Q3 offers a comfortable ride and upscale interior. The cabin has a sharp design with high-quality materials throughout. In fact, you'll know you've stepped inside a luxury vehicle when you spot leather seats and interior inlays in Aluminum Satellite or Balsamic Brown Walnut Wood.
The seats are comfortable and supportive enough for long drives. And there's plenty of room for shopping bags, luggage, and other personal belongings.
There's 16.7 cubic feet behind the rear seats. Fold one half of the 60/40 split-folding rear seatback down, and you can fit larger items while still leaving room for a backseat passenger. Or, if you want to maximize cargo room, then fold both sides down to get 48.2 cubic feet.
Test Drive an Audi Crossover SUV Today!
As you can see, the Audi offers great crossover SUVs for cruising around Miami, Hollywood, or Miami Beach. If you want to see this vehicle, or any of our others, for yourself, then schedule a test drive at Audi North Miami today!