As the most important safety feature in your car, the brakes always need to be in top working order. That includes knowing when to change your brake pads, a crucial part of the braking system. If they're not functioning correctly, the rest of the system will begin to wear down.
We created this guide on when to change brake pads so that you can avoid compromising your brakes' effectiveness when driving around Miami, Hollywood, and Miami Beach. Read through the information below and contact us at Audi North Miami if you have any questions!
How Long Do Brake Pads Last?
Brake pads usually last between 30,000 and 35,000 miles. However, this number varies based on the vehicle as well your driving habits. For example, if you often drive through heavy traffic, you'd be using your brakes more frequently than you would be on the highway. Plus, if you tend to "ride your brakes" (lightly pressing on the brake pedal as you continue driving), the brake pads can wear down faster.
Signs You Need New Brake Pads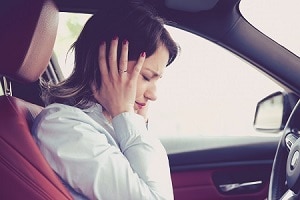 Brake pads will begin to wear and tear over time just from everyday use. They'll eventually get thinner and thinner until they have to be replaced.
There are several signs that'll tell you when to change the brake pads. These include:
Metallic grinding: A deep, metallic grinding sound usually means the brake pads are so worn down that the brake discs and calipers are making contact. This metal-on-metal contact could bring more damage to the braking system.
Squealing noises: When brakes are exposed to damp conditions, a bit of rust can build up on the brake pad causing a small squealing noise. However, if that noise persists, the brake pads will need to be looked at as soon as possible.
Pad thickness: You can always visually inspect the brake pads to determine if they need to be replaced. Just look through the tire spokes to find the brake pad pressed against the rotor. If the pad is less than a quarter-inch thick, it'll most likely need to be replaced.
Getting Brake Pads Replaced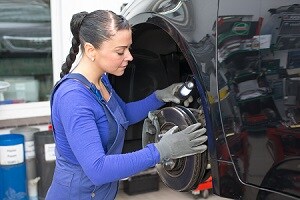 If you notice any of the above warning signs, bring your vehicle to our state-of-the-art brake repair center. Here, our highly trained technicians will take a look at the brake pads to determine if they need to be changed. If they do, we'll use high-quality genuine parts to help keep your Audi in tip-top shape.
Furthermore, we have various service and parts specials on our website for your convenience. These can be for anything from brake repairs and oil changes to a new set of tires. Since these specials change from time to time, you'll want to see what we're offering before booking a service appointment.
Schedule Brake Service Today
If you think your Audi needs new brake pads, schedule service at Audi North Miami by either giving us a call or making an appointment online. Let us know a day and time that's convenient for you and we'll be in touch to confirm the appointment.
If you live near Miami, Hollywood, and Miami Beach, don't wait. Schedule brake service with us today!