If you've stumbled upon this article, you've likely been cruising around Miami, Hollywood, or Miami Beach in your Audi luxury vehicle or other car for some time now. Or, at least, enough time to wonder when to schedule your first oil change. Fear not-Audi North Miami has you covered.
In this article, we'll give you information on how often you should change the oil in your car, to give you some peace of mind. Read on to learn more about when to schedule an oil change, and don't hesitate to contact us if you have any questions.
Your Oil Change Interval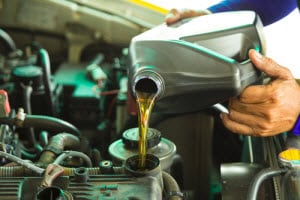 You should always check your owner's manual for the manufacturer-recommended maintenance schedule for your specific make and model. If you drive an Audi luxury vehicle, you should have your filter and oil changed every 10,000 miles or 12 months, whichever comes first.
However, many vehicles need oil changes every 5,000 miles or 6 months. Regardless, it's important to read your manual and find the ideal interval for your car. You don't want to wait too long to drain and replenish your engine oil, but there's no need to change it more often than needed, either.
Why You Need to Change Your Oil
Like alignments, tire rotations, and brake inspections, routine oil and filter changes are a necessary part of maintaining your vehicle. Oil keeps the various moving metal parts in your engine lubricated, so they don't generate friction and heat as they rub against each other.
By turn, this will help you avoid an overheated engine and potentially permanent engine damage. The oil filter, meanwhile, keeps your oil free from contaminants, so it can perform better. By following the oil and filter change recommendations of your car's manufacturer, you can extend your engine's life, and save on more complex repairs.