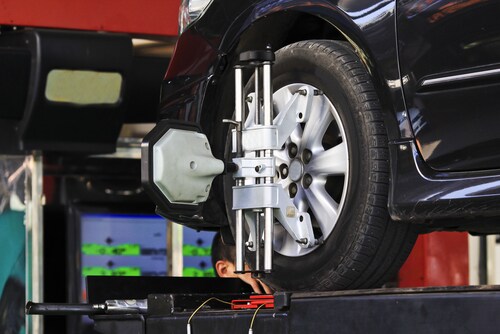 There may come a time when your car's tires get misaligned from driving around Miami, Hollywood, or Miami Beach. While the process can happen naturally over time, it'll need to be addressed regularly to ensure your safety on the road.

We'll tell you all about this type of maintenance in our wheel alignment 101 guide. Learn what causes wheels to fall out of alignment, as well as how it can be fixed at Audi North Miami, and contact us with any questions.
Causes of Wheel Misalignment
If you're experiencing any of the following, then you'll need to get a wheel alignment (also known as a tire alignment) completed sooner rather than later:
Car pulling to the left or right
Uneven or fast tire wear
Vibrations felt in the steering wheel
Steering wheel is off center when you're driving straight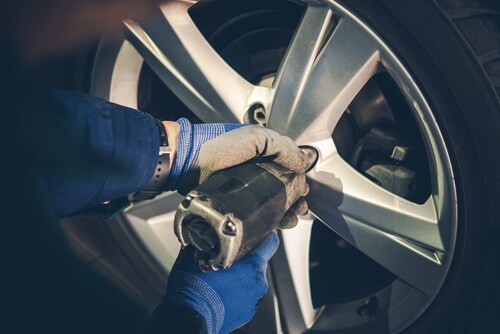 Furthermore, a car's suspension, steering, and drive-line components may start to wear and cause a misalignment. A service technician can take a look at these parts and replace any as needed to get your vehicle running like its old self again.

However, keep in mind that the reasons above could be from other issues. For example, underinflated tires could cause your vehicle to pull to one side. Also, steering wheel vibrations could be from an unbalanced tire. That's why you'll want to get your automobile checked out if you sense that something is off, so an expert can correctly address and remedy the issue.
Wheel Alignment Services
You can get a wheel/tire alignment completed at our state-of-the-art service center. Here, you'll find a team of highly trained and certified technicians with years of experience performing this type of maintenance work. They'll use their knowledge, along with advanced equipment, to get the tires in peak performance again.
During this type of automotive service, a technician will address three common issues:
·Camber
Camber is the inward (negative) or outward (positive) angle of a tire when looked at from the front of an automobile. When a tire is angling too much in either direction, it can be from worn bearings, ball joints, or other wheel-suspension parts. Either way, a negative or positive camber will need to be adjusted to get the tire pointing straight again.
·Toe
A toe alignment is when the tires are turned inward or outward when viewed from above. To understand how this looks, just look down at your feet. Turn your feet in, and this will illustrate a "toe-in alignment"; turn your feet out, and that shows a "toe-out alignment." Whichever one your vehicle is experiencing, it'll need to be adjusted.
·Caster
Caster deals with the angle of the steering axis when looked at from the side of your car. If there's positive caster, the steering axis will be tilting toward the driver. Negative caster, on the other hand, has the steering axis tilting toward the front of the automobile. It'll need to be centered to help balance steering, cornering, and stability.
Get Your Misaligned Wheels Fixed Today
As you can see, wheel alignment services are crucial to keeping your vehicle steady on the roads of Miami, Hollywood, and Miami Beach.
If you think you need this maintenance completed, then don't wait. Schedule a service appointment at Audi North Miami today!